Welcome to the first MTG e-learning Academy in the world, Spikes Academy.
Here you will find an exclusive Magic: The Gathering® Coaching Platform to book live sessions with professional players and experts in different Archetype s and formats.
Join today and get the professional formation you need to become the next Magic Top Player!
Our Coaching program is divided into two plans:
Single Session: 1-hour session via Skype. The session is one on one.
Multiple Sessions: 4-hour session via Skype, divided as you choose in a 30-day timeframe. Multiple sessions plan allows you to join the sessions with a friend. (We recommend a 1-hour session each week, to be able to follow your progress).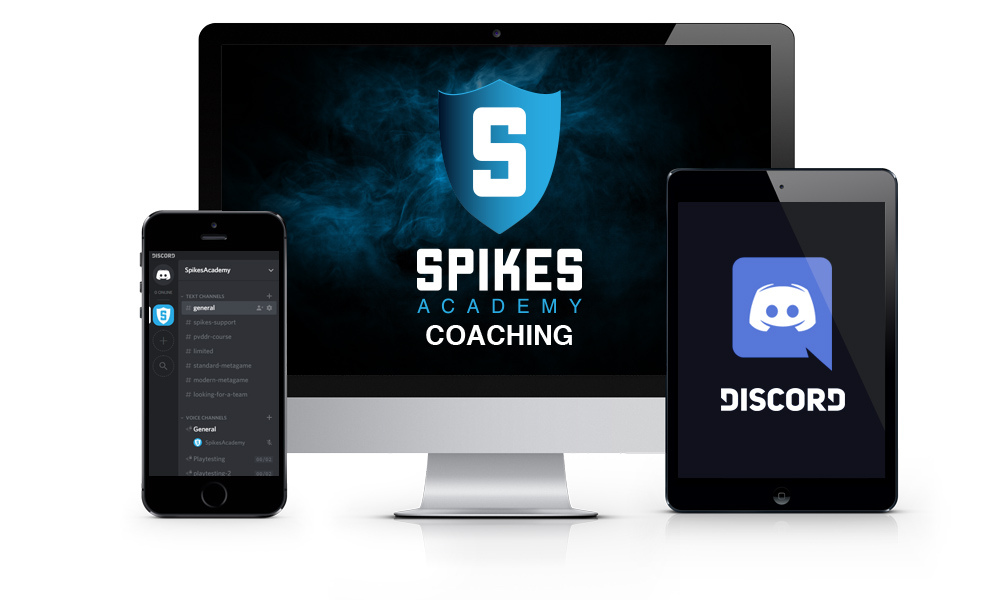 Book a Single Session:
You have an important tournament and you want advice for your deck and preparation.


You want to ask specific questions abou

t a specific aspect of your game


You want to test our coaching program before

booking more hours.
What can you expect from a Single Coaching Session?
You will be able to select the day and hour you want to book based on the availability of your Coach.


You will fill a form with the areas of your game y

ou want to improve before the session.


Your Coach will have a one hour call with you, in which he will help you improve your game, identifying flaws in your game or decklist, and provide you tips and tricks to ke

ep improving your testing.
Book Multiple Sessions if:
You want the personal guidance and follow up of one of the best players in the world.

You want to improve your game in a deep way, not only a specific topic.

You want to share sessions with a friend so both of you can get the benefits of the Coaching Sessions. (Sessions with a friend is only possible in the Multiple Sessions plan).

What can you expect from Multiple Coaching Sessions?

You can join the Sessions with a friend to improve together.

Your Coach will follow up your progress and improvement every week and develop a plan to work with you in the long term.

Playtest sessions with your Coach in MTGO or Magic Arena.

Record your games and get feedback.

Discuss tournament results and testing for the next ones.