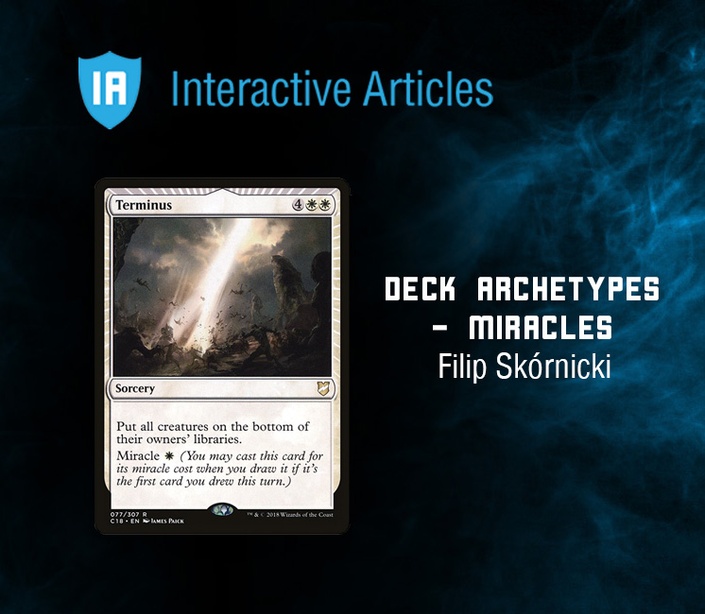 Deck Archetypes – Miracles
Everything you need to know about Miracles
Your Instructor
Filip Skórnicki, more commonly known in the community as Skura or IslandsInFront. On his Twitter and YouTube, Skura produces control and game-theory content. He's a passionate pass-the-turner. He's been a content creator for quite some time, mainly creating written content but also producing podcasts, videos, streams. Due to his extensive background in teaching, he's also a great Magic Coach, especially when it comes to casting counterspells.
Outside of Magic, Filip plays chess (1.Nf3 and Sicilian player), loves cycling and jogging, and manages IT projects.

twitter.com
Skura (@IslandsInFront) | Twitter
The latest Tweets from Skura (@IslandsInFront). Blue permission-based control player. Specialising in passing the turn. Coaching control and magic game theory Insight Writer for CardMarket
YouTube
Welcome to the Control Sanitarium. Here you will be able to watch competitive control content across different formats :)
Summary
This article will give you an in-depth analysis of how Miracles work, how they function in different formats, core mechanics, and more!

Interactive Articles
Spikes Interactive Articles bring e-Learning into the future. With more structure, a better commenting experience, built in quizzes to test your knowledge, document attachments, video clips, and more features to come, we hope you thoroughly enjoy this interactive learning experience.
What do I get for purchasing this product?
This is a living document, and will be updated and changed as MtG changes. By subscribing to this Interactive Article, you get full access to this article, and receive notifications whenever updates are made to this content. We will add additional sections, documents, and maybe even some coupons for our other products as time goes on, so stick around!